Omni Folia
Strengthens leaf vegetables while increasing uniformity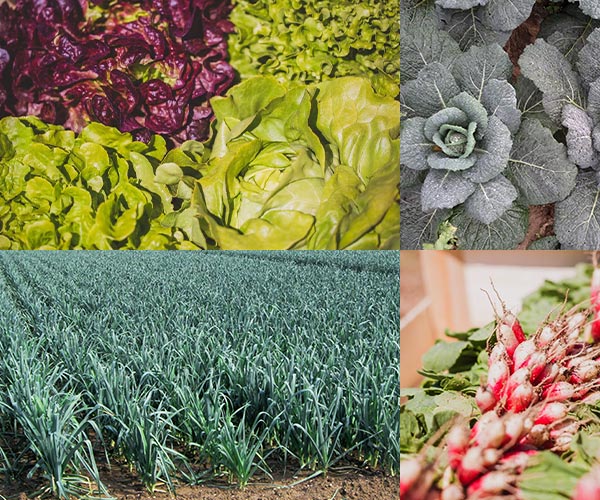 Product composition

Lettuces - Cabbages - Lamb's lettuces - Leeks - Rocket - Radishes - Turnips - Beetroots - Spinach - Artichokes - Asparaguses - Sorrel - Jerusalem artichokes - Chards - Sea beets - Cardoons
OMNI FOLIA is the result of extensive research on leaf crops and regulates all growth parameters, but also limits the impact of fungal diseases on plants. Positioned at regular intervals, OMNI FOLIA strengthens vegetables by improving their tissue construction and dry matter content. OMNI FOLIA-treated foliage is thicker and therefore better adapted to sensitive growing conditions (intense heat and/or humidity), limiting inputs.
Some content may not apply to certain geographical areas.
Claims related to certain products may not be permitted under applicable law.
Product availability may vary from country to country. Please contact Biodevas Laboratoires for more information.
FOLIA: For crops with high foliar development
How do you produce lamb's lettuce and young shoots without any phytosanitary products or residue?
These products may also be of interest to you