Acti Fructa
For floral induction crops and fruit setting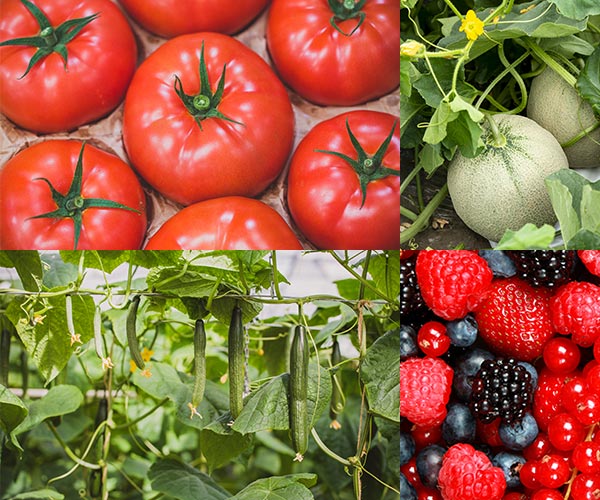 Product composition

Tomatoes - Cucumbers - Courgettes - Aubergines - Peppers - Squashes - Melons - Strawberries - Potatoes
ACTI FRUCTA is a phytogenic core specific to crops with fruit-forming phases. Regular applications help plants to establish themselves and then support them, in particular by limiting etiolation induced by a drop in light, or premature ageing in periods of high stress. Thanks to specific enzyme regulation, ACTI FRUCTA enables crops to make the most of the fertilisers and water they receive.
Intended for
Market gardening
Soft fruits
Some content may not apply to certain geographical areas.
Claims related to certain products may not be permitted under applicable law.
Product availability may vary from country to country. Please contact Biodevas Laboratoires for more information.
FRUCTA: For floral induction crops and fruit setting
How do you increase and improve tomato yields in organic farming?